Food delivery driver stories from the road
My weirdest food delivery stories
Over the years, I've accumulated some weird food delivery driver stories gigging for DoorDash, UberEats, Grubhub and Instacart. If you've been on the road for any length of time, I bet you have too.
I live in a pretty boring area and I mostly return around 8ish PM, so I haven't experienced the crazy and scary delivery encounters that some of you have.
I'd love to hear about them, though. In fact, I can't wait to read YOUR stories.
I've shared a few of my stories below. Now it's your turn.
I'm asking my fellow gig economists - yes, you Dashers, Uberers, Grubhubbers (wait, are those words?) and Instacart Shoppers as well as customers of those services to provide your worst, nightmarish, most embarrassing and just plain hilarious delivery encounters right here!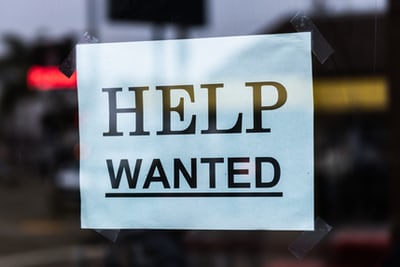 I know both customers and food delivery drivers must have at least a few stories that have been itching see the light of day so enter them at the bottom of this page. I will publish them here to share with the world. 

Don't get me wrong, I'm not looking for you to submit anything X-rated but definitely anything you've found memorably outrageous will make a great addition!
I can't wait to see your stories. So here are mine...
Delivery driver bitten by dog
Who let the dogs out?
Cheesy, I know.
On a DoorDash order this summer, I got nipped in the back of my knee by a customer's dog and it was incredibly painful and bruised right away. I may have let out a word or two and the customer asked if I was OK.
I said "yes gotta go" and rushed off because I was in a little bit of shock.
It hurt enough to be concerned but when I inspected the bruise, it didn't seem like the dog had broken skin but I know things like this can happen.
I decided to let it go since the dog was young and did not actually break skin.
In my nearly 3000 orders across platforms, this was my first-time encountering something like that but I know there are forums that show delivery drivers getting bitten by dogs. Always use common sense when approaching a customer's home.
What to do if you get bitten?
Unfortunately, if you plan on going to get medical help, you'll have to report the bite to the local police for an incident report because the medical practice will have to report it anyways so you might as well get ahead of the game.
Make sure you have the person's address (I always like to map the route to a customer's house on Google maps if I'm waiting at the restaurant (not possible on UberEats until you start delivery) so I know where I'm going.
Doing this helps if you ever have any incident because with in-app navigation, you won't be able to retrieve that info later. I know that's for the customer's protection but I've never needed to retain a customer's information until this incident and I'm glad I had that info just in case.
Food delivered to the wrong address 
Hello, it's me!
I just delivered your food. Say what? I didn't. Whoops. Delivering to the wrong address happens, especially if the customer lives in one of those weird condo complexes where GPS says you've arrived and well, you haven't. 
It's happened to me twice in over 3,000 orders (Hello 1-star review).
If you're a customer, I can't emphasize enough how important it is to leave detailed instructions if you live in a hard to reach place or you know GPS says you have arrived (check out what food delivery drivers wish customers knew for a few helpful, albeit harsh reminders, here.)
I live in a place like that so I'd never subject a delivery driver to figure it out themselves because I want my food (preferably hot if it's mean to be hot) so it's mind boggling how many customers think we're magically gonna beat all GPS odds and find your place right away.
No we're not cab drivers in London who have to memorize the city before they can go out and drive.  We are mostly untrained and trying to get you your food as quickly as possible so please help us out.
My first wrong order was with Instacart. The house number was 26 in one of those weird condo complexes, where each little turn has a street name that may or may not be visible and this one had 26 and Google maps said "you have arrived" so there was no reason for me to assume I wasn't at the correct address.
It turns out there was another 26 down a few turns right so that was confusing but it happens.
I had that person again a few months later and she left me a 5-star raving review and we chatted. She had another person deliver to the wrong address after I did so she left more detailed instructions and her phone number in the delivery notes, which was good. Sometimes we all have something to learn from a weird situation.
The second wrong delivery was with DoorDash. It was the house across the one I was supposed to deliver to. It was dark and I couldn't see the numbers so the 23 was a 28 or something like that.
I only realized it after I got a 2 star rating the next day.  I usually triple check, especially when it's dark but I had been out most of the day and was just tired. I assume since I took a picture of the house, the person was able to find their order. Not ideal by any means but it happens.
Food delivery scam alert
Another wrong delivery address order wasn't so much a delivery to the wrong address as it was a customer misleading Instacart. Instacart called me to ask if I had delivered to the wrong address and I knew 100% I hadn't. 
As I was taking the picture to complete the order, I realized the customer's house number was not in the picture and the customer had me drop off the order at a side door so normally that's not an issue but now the customer said I had delivered to the wrong address when I hadn't.
It was just a normal street in broad daylight and I always match the house number with what the app says so I know I delivered correctly.
The Instacart customer service person suspected that the customer was a potential scammer and said that cases in which the customer scams Instacart are more prevalent than cases where the Shopper scams Instacart. Crazy, I know.
Not charged for food delivery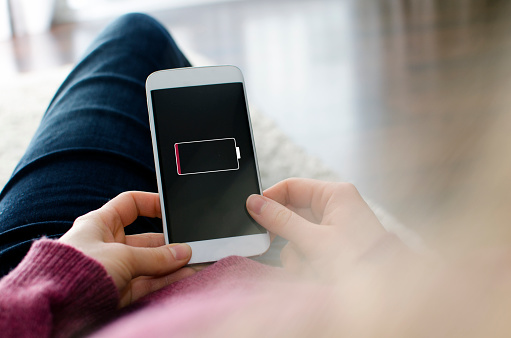 I once shopped an Instacart order with 2% battery left at checkout. I made it through checkout but by the time I got to the car and started the delivery, I was at 1% and had to use that last 1% to Google Map the address and write down step by step instructions on a piece of paper.
Thankfully, I always keep paper and a pen in my glove box just in case. Coincidentally my car charger was not working and my portable backup was dead.
It reminded me of the days when people printed Mapquest for directions (eek I'm elderly).
Anyway, I had been in touch with the customer so I let her know the situation that I was on my way and that because my battery was dying by the time I got to the person's house my phone had died.
She was there and it was no biggie but it's still very unprofessional. She even increased my tip since she appreciated my attention to detail in terms of produce and packaging and communication in general.
Always stay charged!
Indecent proposal
This is gonna blow your socks off. In the most boring way imaginable. I once had an Instacart customer message me to add stamps to the order. Adding items to the order is always a good thing since it increases your tip so I added stamps.
Unfortunately, at the time, Instacart did not allow stamps to be added to the order so I was at checkout and the cashier needed me to make a decision.
I told the customer that Instacart didn't allow for stamps to be added and she said, well just buy them with your money and I'll reimburse you.
That's a relatively low risk thing but I generally don't recommend it. Best scenario you end up with stamps if the customer doesn't pay you but you should never use your own money to pay for an additional item.
Instacart assumes all the risk if something is wrong with a customer's order but if you take on part of that order, you assume the risk so don't do it.
Of course, it's weird that Instacart didn't allow something so innocent as stamps to be added but the whole thing was just strange. The customer was very kind and paid me for the stamps and gave me an additional cash tip so it was no big deal but it just opens you up to a whole thing of liability issues.
I've had customers add things to their order that ended up taking a while like waiting for a meal to be prepared at the grocery store.
Most of the time customers, especially those who were homebound last year were very gracious when they added items that were on the inconvenient side but it's generally annoying when the customer adds inconvenient things.
I'm all about customer service but I also look at the items before I go into the store so when things are added after the fact that I know will be annoying, it kinda puts me in some kind of frowny mood.
As you can see, my stories are pretty lame so let me know some of yours!
Your turn! Share YOUR food delivery driver story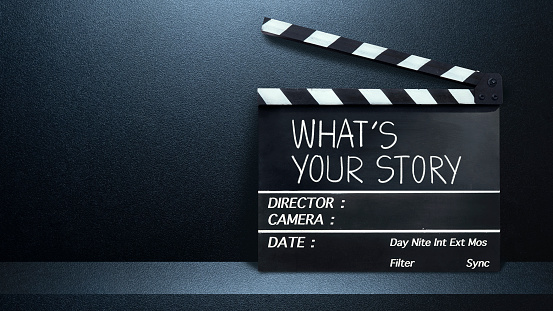 Time to submit your worst (or wurst?), funniest, most embarrassing food delivery stories here.
How it works: Fill out the form below and I will review your story and publish it for others to see!

Food Delivery Horror Story You'd Like to Share
Have a terrible, embarrassing or just plain hilarious food delivery story you'd like to share? Go ahead and make it a good one!

Make sure to tell us what service you used and if you are a customer of that service or a delivery driver!
Sign up for Gig It! News


G

et exclusive tips & tricks monthly to stay ahead in the food delivery game!